4th KNUST Research Fund (KFeF) Awarded
Main page content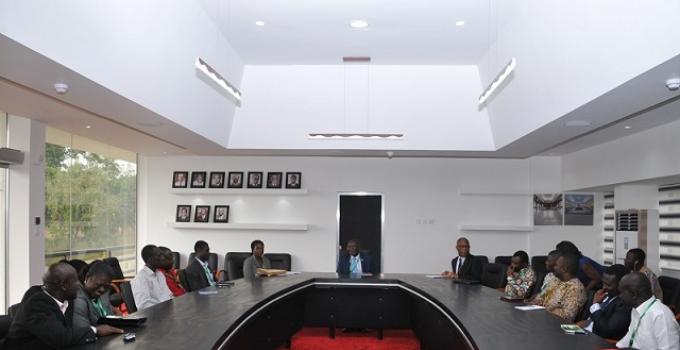 A ceremony has been organised for the Award winners of  the 4th KNUST Research Fund (KFeF). Twenty-three out of 45 applicants received the awards.
The Vice-Chancellor in an address to the awardees stated that, for a University to thrive, research should form 60% of the academic work so that the knowledge gained from it can be used in the 40% of teaching. He said if ones grantmanship is weak, he/she would be affected in the long run because appointments and promotions will be determined by such. He therefore advised the awardees to vigrously write proposals for more grants. He explained that the KReF Awards seek to assist early career researchers to develop themselves. He however cautioned the awardees not to just pay stipends to the Masters/PhD students they include in their projects but support them to buy consumables for their own project works. 
The Director of the Office of Grants and Research and the administers of the KNUST Research Fund, congratulated the awardees and stated that the grants were highly competitive. He added that the process of acquiring and managing the KReF as well as implementation of the research is a training for researchers to be able to attract external grants. He encouraged them to conduct more researches, write papers and increase their personal visibility and that of the university.
The short ceremony which was held in the council chamber of KNUST saw 13 and 10 awardees receiving Multidisciplinary grants of GH¢ 30,000 and Seed grants of  GH¢ 10,000 respectively.