KNUST making prosthetic limbs from local materials
Main page content
Source: https://www.myjoyonline.com/technology/2017/September-26th/knust-making-prothetic-limbs-from-local-materials.php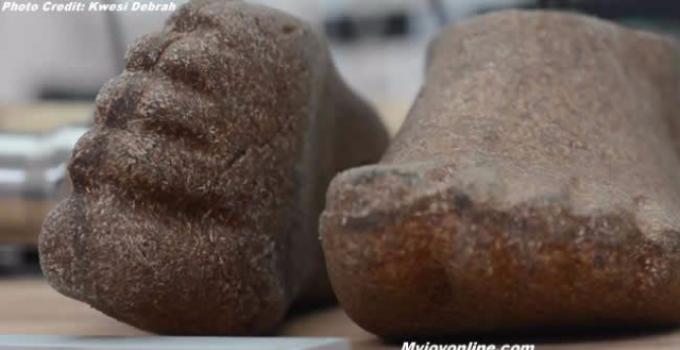 Acquiring prosthetic limbs after amputation can be very expensive, especially, for the disabled poor.
The cost could run into thousands of cedis since they are mostly imported and affected persons become burdens on the family and society.
There is, however, some respite. At the Kwame Nkrumah University of Science and Technology (KNUST), scientists are using local materials to make prosthetic limbs.
Researchers at KNUST have, for four years, been working on lower limb prosthesis using less costly local materials.
"The aim is to reduce the cost of lower limb prosthesis, reduce amputees begging on the streets and thereby create jobs, "  said Faisal Wahib Adams, lead researcher at the Mechanical Engineering Department.
The group started by building the shank using bamboo after studies in 2005.
This followed testing the strength of Ghanaian bamboo for physical and mechanical efficiency for industrial purposes.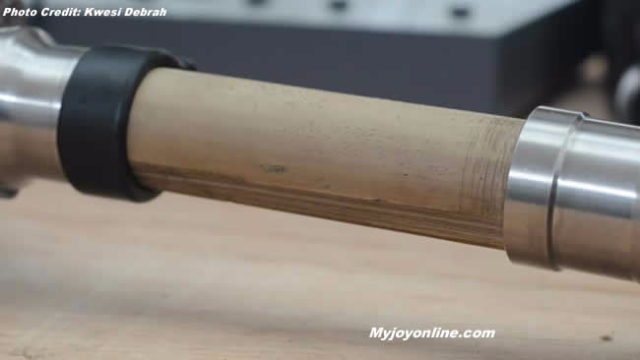 The socket is made out of waste materials and nylon fibre commonly used to produce what is locally known as "efie wura suame" – Ghana must go - bags.
Finally, they settled on sawdust for the feet, after experiments found sachet water bags were too soft while Plaster of Paris was too hard.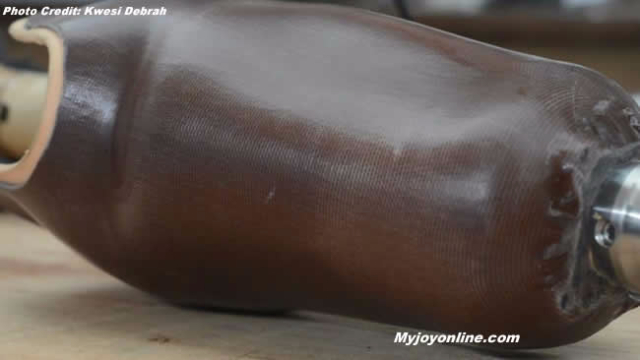 The prosthetic foot has been tried on patients at the Orthopaedic Center at Nsawam, where they have proven effective enough to handle gait functionalities.
The team is currently carrying out further test to improve the innovation, based on patient's response.