2 – DAY WORKSHOP ON RESEARCH LEADERSHIP AND MENTORSHIP
Main page content
The Building Stronger Universities (BSU III) Project in collaboration with The Office of Grants and Research (OGR), KNUST. The workshop was held on the 2nd and 3rd May, 2019 at the Amonoo Neizer (IDL) Conference Centre. Professor Robert Clement Abaidoo, the Director of the Office of Grants and Research who is also the Principal Investigator (PI) on the Building Stronger Universities (BSU) project stated the objective of the workshop was to bring Mentors and Mentees closer together to learn best practices for engagement through shared experiences that would help  mentees grow in the university's culture. In briefing the house, he said BSU had gone through three (3) phases with BSU I focused on training students and some university staff, BSU II focused on university wide activities meant to make KNUST a stronger university and the BSU III which was currently running, focused on institutionalizing all the previous outcomes from the BSU I & II. He emphasized that being stronger related to how effective a university's administrative processes are and what guides the development of it staff.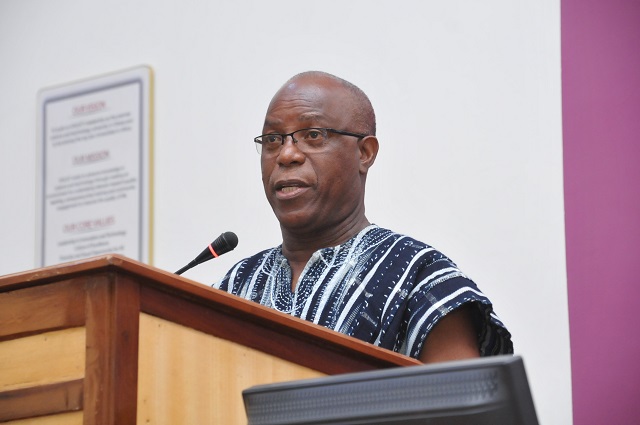 Professor Robert Clement Abaidoo, Director, Office of Grants and Research/Principal Investigator (PI) on the Building Stronger Universities (BSU)
An overview of KNUST's mentorship arrangement was given by Mr. Ben Andoh, Deputy Registrar – Human Resource Division. He stated that work in Higher Education had become more diversified, complex and very demanding. Explaining further, he said KNUST had experienced rapid and substantial change characterized by financial constraints, increased numbers of students and programmes and the high student – staff ration required measures to address the challenges. KNUST as an institution has therefore adopted a mentoring scheme that gives equal opportunity to staff to fully participate in the process, and this is done through:
Assigning mentors to newly appointed senior members.

Assigning mentors to existing staff in the university taking on new appointment.

Giving opportunity to staff to request for a mentor as part of their continuous career development.
He said the mentor scheme is meant to produce astute teachers, managers and administrator for the university and called on all to familiarize themselves with the Mentorship policy.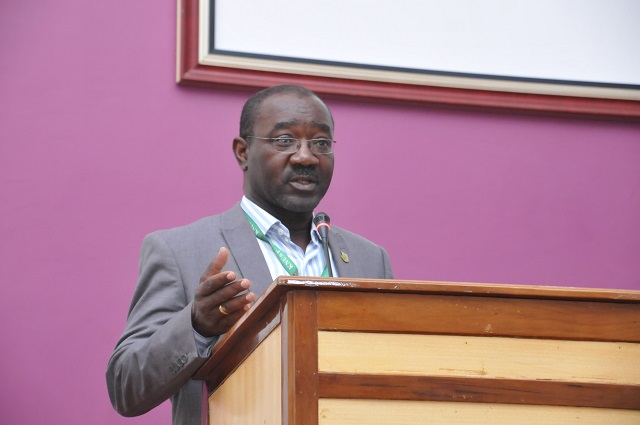 Mr. Ben O Andoh, Deputy Registrar, Human Resource Division
 "Anybody in society that does not have someone to look up to, has no place in society" was Professor Kwasi Obiri-Danso, the Vice-Chancellor's opening statement. He recounted his own journey to his present position and acknowledged that a number of people had mentored him. He stated that in an institution of Higher Education like KNUST, two things were important in one's career development; the first was to have a good teacher and the second was to relate to people who had the skills in writing proposals and research publications, emphasizing that research formed 60% of the work at KNUST. He further explained that research could only come about when there are research funds and one could only acquire the skills of attracting such funds when they had mentors to teach them. He advised the participants not to be lone rangers but attach themselves to those who have made it in the research and research publication circles, for it was only through that, that they could also achieve. In his final word to the participants, he said that "you do not stay in a system and think that the system would make you but it is only by relating to the good people in the system that through them you can get to the top."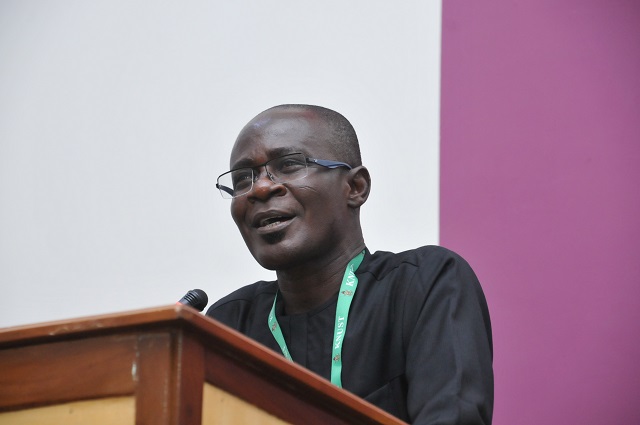 Professor Kwasi Obiri-Danso, Vice-Chancellor, KNUST
The Pro Vice-Chancellor of the University of Development Studies (UDS), Professor Seidu Al-Alhassan who was the lead facilitator explained that Mentorship is "a deliberate pairing of more skilled or experienced person with a less skilled or experienced one, with an agreed-upon goal of having the less experienced person grow and develop specific competencies". He stressed that mentors have been assigned a responsibility and must be able to deliver.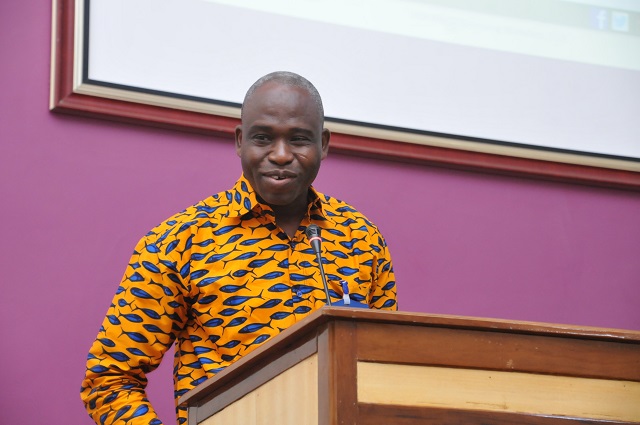 Professor Seidu Al-Alhassan, Pro Vice-Chancellor of the University of Development Studies (UDS)