Main page content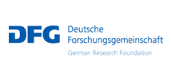 The history of the DFG extends back over more than 80 years. Its predecessor was the Notgemeinschaft der Deutschen Wissenschaft. The work of DFG focuses decisively on funding and supporting excellent research. Today, the DFG stands for a proven system of self-governed research funding in Germany that enjoys a high degree of national and international recognition.
The organisation's core task as the merit-based selection and financing of the best research proposals submitted by researchers at universities and research institutes. In keeping with the DFG's concept of its role as a self-governing organisation, any eligible researcher may submit a funding proposal at any time and on any research topic. The DFG's task of funding the self-determined development of science has, however, always included an obligation to further progress and, thus, a funding strategy. The history of the DFG also shows to what extent science and research policy have to be seen in the context of historical, social and political circumstances.
The DFG supports research in science, engineering, and the humanities through a large variety of grant programmes, prizes and by funding infrastructure. The self-governed organization is based in Bonn and financed by the German states and the federal government. Only Germany's leading research universities are members of the DFG.
Mailing Address
Deutsche Forschungsgemeinschaft
German Research Foundation
53170 Bonn, Germany
Street Address
Deutsche Forschungsgemeinschaft (DFG)
German Research Foundation 
Kennedyallee 40 
53175 Bonn, Germany 
Tel. +49 228 885-1 
Fax +49 228 885-2777 
postmaster@dfg.de 
www.dfg.de