African Resilience Collaborative (ARC) to launch Ghana Business Alliance for Climate Leadership
Main page content
Source: http://www.ghananewsagency.org/science/arc-to-launch-ghana-business-alliance-for-climate-leadership-111269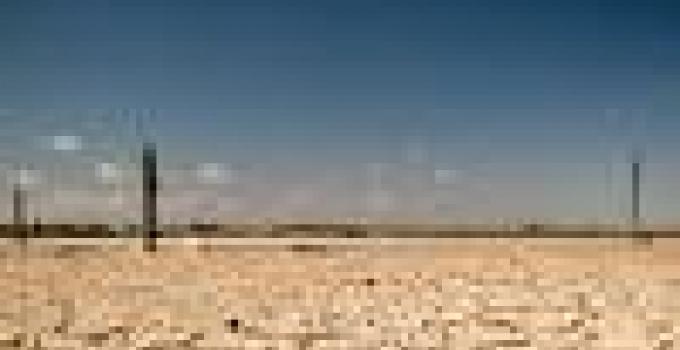 Dr Bob Offei Manteaw, Head of Strategy and Senior Research Collaborator of the Africa Resilience Collaborative (ARC), has said the Ghana Business Alliance for Climate Leadership (GBACL) would be launched soon.
The initiative, which will be launched early next year, will serve as a platform for advocacy, education and mobilization of the private sector and other stakeholders to involve themselves in the climate action.
The initiative is being done in collaboration with the ARC as part of the contribution towards the institutionalization of non-state actor leadership for climate change with partners and stakeholders across Africa.
In an interview with the Ghana News Agency, Dr Bob Manteaw, a Climate Change Adaptation Planning and Governance expert, said there was the lack of urgency on the part of Africa's businesses and the private sector in playing leadership roles in addressing climate change as a critical development issue.
He said there is the need for renewed urgency and a more purposeful leadership to address climate change issues in Africa.
He praised government for taking proactive steps to create the policy infrastructure for Ghana's climate change actions.
The Senior Research Collaborator said such policies are sometimes too slow to be moved into actual action and eventually serve no good to the society.
Dr Manteaw said "Ghana has certainly been proactive in the development of a comprehensive climate change strategy that addresses both mitigation and adaptation. These policies and strategies, however, are shelved and not properly communicated or acted on in any significant way."
This, he said, was very worrying especially at a time when the impact of climate change is increasingly becoming pervasive and deepening poverty and vulnerability in communities across Africa.
Discussing developments at the just ended Climate Summit in Marrakech, Morocco, Dr Bob Manteaw said climate change must be everybody's business because it threatens Africa's sustainable development efforts.
Dr Manteaw expressed concern that "those who are affected by climate change are the ones who know little or care less about the ominous threats climate change pose to their lives. This makes climate change a critical education and communication issue."
He said: "coastal communities in Ghana are getting inundated by sea-level rise; cities and towns are experiencing frequent floods that are resulting in disasters; farming seasons are changing; crop yields are dwindling; the rains have stopped; rivers and lakes are drying up and people and communities are increasingly becoming vulnerable".
This, he said, are critical issues that deserve urgent attention.
He called for non-state actors such businesses and the private sectors to show interest in climate change and play leadership roles in addressing both the challenges and opportunities of climate change.
The Climate Change Adaptation Planning and Governance expert also expressed concern about the fact that even though the elections are over, no political party in its manifestos, had mentioned or made climate change and some of the emerging concerns a priority issue.
"Our politicians don't understand the dangers and threats posed by climate change; they lack awareness and do not see climate change as a political issue or even an important issue that needs to be considered in Ghana's development plans," he said.
Dr Manteaw said the ordinary Ghanaian "knows nothing about climate change. Schools, universities, businesses and local communities are not talking about it. It is a non-issue to most people and institutions".
He said there was an urgent need for a new leadership on the subject of climate change in Africa, adding, "Africa needs to take full ownership of the climate change challenge by providing innovative and proactive leadership."
"Schools, universities, communities and the private sector should begin to seriously consider what climate change means and what roles they can and should play."
By Amadu Kamil Sanah, GNA