MSU researchers work to eliminate food insecurity in Ghana
Main page content
Source: http://www.reflector-online.com/news/article_c9e03ad6-23c9-11e7-9a08-ef14e92b4391.html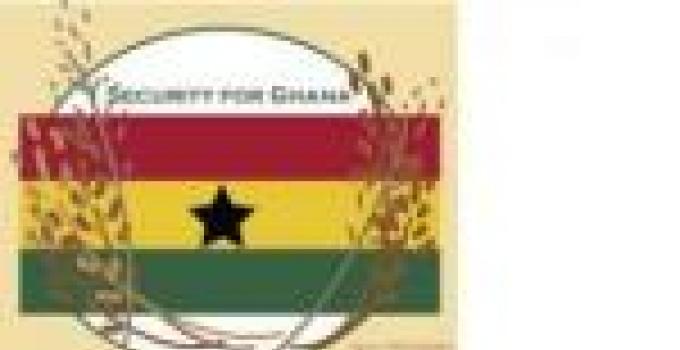 Although Africa may seem a world away from Starkville, researchers at Mississippi State University's Soybean Innovation Lab are working to improve the lives of millions of people in Ghana by eliminating food insecurity.
The United Nations defines food insecurity as "a situation that exists when people lack secure access to sufficient amounts of safe and nutritious food for normal growth and development and an active and healthy life." 
Ghana's partnership with MSU's Soybean Innovation Lab works to address global food insecurity and hunger, while the Soybean Management with Appropriate Research and Technology (SMART) seeks to give small-scale farmers a share in the growing soybean global market by increasing their productivity and yields.
Begun in 2014, the Ghana SMART farms help give individuals and organizations technical guidance on soybean farming.
Dan Reynolds, MSU professor, holds the Edgar E. and Winifred B. Hartwig endowed chair in soybean agronomy. Reynolds said he did not have much experience in international agriculture when he went into the project. He said was tasked with figuring out Ghana's needs without ever setting foot in the country, which was overwhelming. 
Reynolds said God blessed him by sending George Awuni, a Ghanaian expert on food security issues. Awuni spent two decades in Ghana's Ministry of Food and Agriculture before receiving the 2013 Norman E. Borlaug International Agricultural Science and Technology Fellowship, which allowed him to come research at MSU. 
One of the farming methods Awuni recommended was planting crops on ridges, to prevent them from washing away during the rainy seasons. Ridge planting also reduces the need for excess soil preparation and enhances crop productivity.
The problems Reynolds said he identified in Ghana were low soil fertility, poor seed quality and lack of seed storage. 
Reynolds said he was struck by Ghana's farming methods which influences its underdevelopment. Instead of using shovels and hoes, Ghanaians plant, harvest and thresh using sticks.
This is because for Ghanaians, obtaining information regarding farming is not as simple as using an online search engine. Reynolds said he was also surprised by Ghana's underdevelopment in education and access to information. Many Ghanaians in rural areas do not have an education above a sixth-grade level and do not have access to internet.
"Here, we just assume that you can Google something and find out your information," Reynolds said. 
Reynolds said he hopes the SMART demonstration farms will teach Ghanaians farming practices which will produce better crop yields. 
Kathleen Ragsdale, an associate researcher at MSU's Social Science Research Center, serves as the co-principal investigator of the Soybean Innovation Lab. Ragsdale leads the socio-economic and gender equity research division of the project.
Now in year four of the Soybean Innovation Lab project, Ragsdale said she and associate researcher Mary Read-Wahidi have found interesting conclusions from the Women Empowerment in Agriculture Index. 
The WEAI index seeks to gain insight into how gender equity and socioeconomic factors affect both male and female Ghanaian farmers and how these factors impact food security, health and economic development.
Ragsdale and Read-Wahidi found that a Ghanaian woman's power largely depends on her negotiating power, age, character and position in her household and larger community.
Read-Wahidi and Ragsdale also found Ghanaian males are far more empowered than women. Most land in Ghana is owned by men, and although women do most farming, women must first ask males for access to farmland. Male landowners then dictate which plots the women may farm. The same plots of land given one year may not always be given the following year. 
Compounding the problem, Ragsdale said, is distance between farm plots and villages. Many women must walk 30 minutes or more in one direction to get to their farming plots.
Ragsdale said she encourages women to follow the motto of the University of Missouri's Soybean Success Kit, which is "eat some, save some, sell some." 
The motto was created by University of Missouri researchers Kristin Bilyeu and Kerry Clark, and encourages women farmers to "eat some" soybeans because of their nutrition content, "save some" high quality soy seed for later, and "sell some" soybeans so they can pay for school, healthcare and buy more nutritious foods for their families.
"Hopefully, what we learn in Ghana we will be able to expand out to other countries," Ragsdale said. 
Ragsdale said addressing food security and hunger has the added benefit of preventing conflicts within nations and neighboring countries.
"Global food security is really about helping countries remain stable so that there isn't inner conflict," Ragsdale said.