Researcher mounts campaign on clean cookstove
Main page content
Source: https://www.ghanabusinessnews.com/2017/04/16/researcher-mounts-campaign-on-clean-cookstove/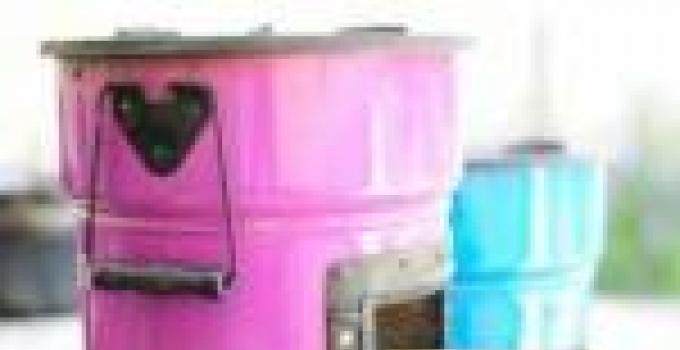 Organisations, households, and schools have been called upon to shift to the use of improved institutional stoves to avoid heat emissions and diseases.
The improved stove is to help address domestic heating by using solid fuel such as wood and charcoal for household cooking.
Mr Michael Kweku Commeh, a Research Fellow of the Technology Consultancy Centre (TCC), Kwame Nkrumah University of Science and Technology, made the call in an interview with the Ghana News Agency in Accra.
This was after a five-day capacity-building workshop for stove manufacturers in the Economic Community of West African States (ECOWAS) organised by the  Centre for Renewable Energy and Energy Efficiency and West Africa Clean Cooking Alliance in collaboration with Ghana Clean Cooking Alliance.
Mr Commeh said replacing traditional cookstoves with more efficient ones would impact positively on the health of the people, adding that, modern cookstoves emitted less greenhouse gases and reduced fuel use by 30 to 60 per cent. 
He said the natural forests were being depleted contributing to climate change with negative repercussions, and that, households that used traditional forms of cooking were exposed to indoor-air pollution.
"This is responsible for the four million premature deaths per year globally as reported by the World Energy Outlook in 2012," he said.
Mr Commeh said at the ECOWAS regional level, 80 per cent of households still relied on traditional biomass as their primary source of fuel and it posed serious threats to the health of the people, especially women and children.
He said climate change with its inherent health issues called for greater innovation and creativity and, therefore, the need to passionately overcome those challenges.
Mr Commeh said the need to support high quality cooking solutions could not be underestimated, adding; "it is therefore important to promote cookstove that meets quality standards for fuel efficiency, safety, reduced emissions, affordability, durability and convenience for households cooking needs." 
He said this would guarantee that cookstoves were produced and used to their maximum, especially when local design and manufacturing technologies were promoted.