Teach students to navigate fake news, say researchers
Main page content
Source: https://www.timeshighereducation.com/news/teach-students-navigate-fake-news-say-researchers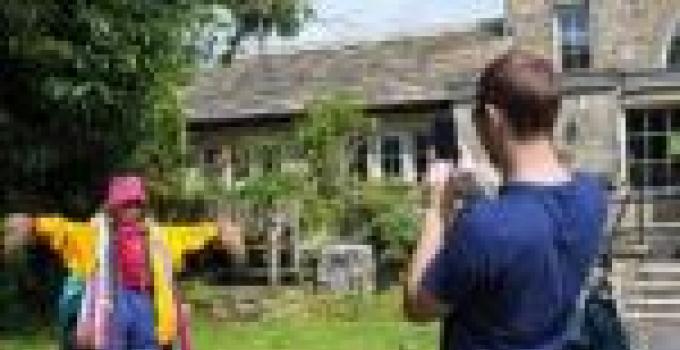 Universities should be providing students with the skills to understand and handle media manipulation, say academics behind a new study.
Universities should teach students skills to help them navigate the potential hazards of "fake news" and media manipulation on social media sites, according to the authors of research on the topic.
Philip Seargeant and Caroline Tagg of the Open University and Amy Brown of the University of Nottingham Ningbo advise institutions to teach students "critical digital literacy" awareness to address issues such as the role Facebook and social media sites play in politics and the dissemination of news and other information.
Their argument forms part of the conclusion of their forthcoming book, Taking Offence on Social Media: Conviviality and Communication on Facebook, which looks at the communication habits of Facebook users.
Dr Seargeant, senior lecturer in English language and applied linguistics, told Times Higher Education that universities were ideally placed to educate on these issues, which have formed a significant part of recent public discourse after "fake news" controversies during the US presidential election and in the aftermath of the European Union referendum. He added that it would also have relevance within students' academic studies.
"Whatever subject you're doing, you're going to be learning how to process information, how to communicate that information, how to craft arguments, and that involves a lot of these issues," he said.
"The implications are wider within the whole 'fake news' discussion – Facebook now [has] such a central part in people's lives generally but also in the way news and opinions get circulated."
Dr Seargeant said that a lot of the debate around media manipulation has focused on refining the technology to combat problems, but his research found that the way people used social networks was not solely a result of their design and capabilities.
For example, the research, which looked at 150 people from Europe, North America and Asia in one extended Facebook network, found that some people deliberately created "filter bubbles" – constructing a news feed that contained only opinions with which they agreed.
"Filter bubbles", according to Dr Seargeant, are implicated in the spread of "fake news" because they create conditions in which one-sided and extreme opinions can freely circulate and where information is not easily challenged. He suggests that students would be able to avoid these problems if they had formal education from their universities "up front".
"For students, you can give warnings about it, but it's more than that – it's an understanding of what the media's doing, why it's doing it and then making informed decisions," he said.
"A lot of this is stuff you sort of learn in the background [as] a student, but my feeling is that it's got broader value. At the moment, it's the sort of thing that gets put under the auspices of study skills."