Educational Institutions Fail To Take Advantage Of Copyright
Main page content
Source: https://www.newsghana.com.gh/educational-institutions-fail-to-take-advantage-of-copyright/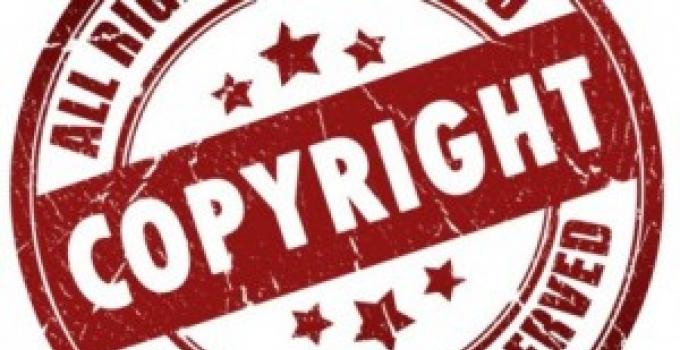 Mr George Dame, Deputy Attorney General, says educational and research institutions in Ghana have failed to take advantage of copyright laws to patent their intellectual properties.
copyright
He said despite the creativity and innovative activities that emanated from tertiary and research institutions, none of them had taken advantage of the systems in place through the Ghana Intellectual Property Office, to register a patent for any invention.
He made the statement when he gave the keynote address at a ceremony to mark World Intellectual Property (IP) Day, organised by the Registrar-General's Department, in Collaboration with the Copyright Office in Accra on Wednesday, on the theme: "Innovation- Improving lives".
Mr Dame, who represented the Attorney General and Minister of Justice, Madam Gloria Akuffo, said government, in order to remedy this, was in the process of facilitating the establishment of World Intellectual Property Organisation (WIPO) Technology Innovation Support Centres (TISC) at tertiary and research institutions, to assist them in accessing information and patent databases to improve the quality of research for future protection
exploitation.
He also noted that registration of industrial property rights by locals was also quite discouraging, considering the benefits that holders of such right stood to gain.
"… a study has been carried out in 29 institutions to assess their readiness for the deployment of the TISCs," he stated and challenged Ghanaian institutions to create more visibility for their innovations through protection and exploitation.
"Research work gathering dust on shelves should be a thing of the past; let your innovations improve lives," he said.
Mr Dame also urged the business community also take advantage of the IP system and also foster more linkages between the industry, academia and research institutions.
In a statement read on his behalf by Mrs Grace Issahaque, Mr Francis Gurry, Director General of the WIPO said the celebration of this year's IP Day was an opportunity to think about how innovation were invented and the challenges associated with such innovation.
He said innovation lay at the heart of social and economic wellbeing of every country. "Innovation and the technological advancement it represents make a significant contribution to economic growth and creates opportunities for new and better jobs," he stated, adding the IP was a crucial part of the
innovation system, providing a return for those who take the risks to introduce new products and services.
Professor George Obeng Adjei, Office of Research, Innovation and Development (ORID) at the University of Ghana, who launched the "Ghana Tomorrow" technology competition, as part of the activities to mark the day, said it was aimed at tapping into the creativity and innovation of its students and young people to come up with technologies that address problems of industry.
"In the process, we expect to transfer these technologies at affordable cost while also aiming to use the opportunity to create jobs for our students and encourage some of our students to spin off their inventions to create jobs," he stated, adding that the University expected to develop patents from this to boost its ranking in the international community.
He lauded the theme for the celebration, which focuses on key sectors including education, health, communication and agriculture, which he noted were very relevant to Ghana's development.