Ghana ranked among top NIS countries in West Africa
Main page content
Source: https://www.newsghana.com.gh/ghana-ranked-among-top-nis-countries-in-west-africa/
Ghana has one of the most established National Innovative Systems (NIS) for Science, Technology and Innovation (STI) in the West African sub-region a report launched here on Tuesday said.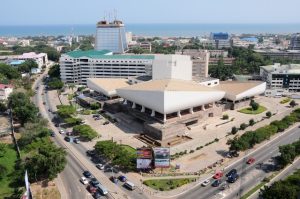 "It is equipped with its Council for Scientific and Industrial Research (CSIR) having 13 specialized institutes for research on crops, animals food, water, and industry," the Africa Capacity Report , 2017; Building Capacity In Science, Technology and Innovation for Africa's Transformation observed.
The report also listed the country among the African countries which have the best Monitoring and Evaluation (M&E) systems in their Science, Technology and Innovation (STI) policies.
The rest are Angola Botswana, Ethiopia, Kenya, Lesotho, Mauritius, Nigeria, Rwanda South Africa, Tanzania, Uganda and Zambia.
The African Capacity Building Foundation (ACBF) has been measuring the capacity of Science, Technology and Innovation in African countries annually under its African Capacity Index (ACI) after heads of state adopted in June 2014, a 10-year Science, Technology and Innovation Strategy (STISA-2024) during the 23rd Ordinary Session of the African Union (AU) Heads of State Summit.
The 2017 report was launched concurrently in seven countries including Ghana and Senegal in West Africa.
It noted that Ghana also has other scientific institutions including the Cocoa Research Institute which conducts research into crop breeding, agronomy, pest management, extension services among others; Ghana Atomic Energy Commission; the Center for Scientific Research into Plant Medicine as well as the Noguchi Memorial Institute for Medical Research (NMIMR) at the University of Ghana, Legon.
"STI is Needed to support successful implementation of the Sustainable Development Goals (SDGs) and Agenda 2063 in the context of Africa, as it is enabling discoveries in many sectors of the economy – including health, energy, water, infrastructure, communication, and transportation," Coffi Noumon , Special Assistant to the Executive Secretary of ACBF pointed out during the Ghana launch.
He lamented that although many African countries had reiterated their political commitments to put STI at the core of national development, these pledges are yet to translate into investments in pragmatic STI-based development.
Among other things, ACBF urged African countries to strive to meet their one percent of GDP STI target and even set a more ambitious target of up to three percent of GDP in STI with a Coordinated collective effort, from skills surveys and diagnostic analysis, to identify the critical STI skills essential for countries' sustainable growth and the current gaps.
It pledged to play the coordinating role for building the requisite STI capacities on the African continent towards the achievement of its development targets.