GlaxoSmithKline Calls For Research Into Communicable Diseases
Main page content
Source: https://www.newsghana.com.gh/glaxosmithkline-calls-for-research-into-communicable-diseases/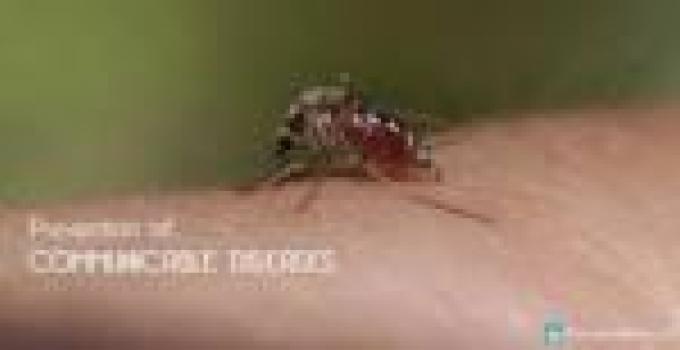 GlaxoSmithKline (GSK) has announced the third call for proposals of research into non-communicable diseases (NCD's) in Ghana and the sub-Saharan Africa.
The move which forms part of the Africa NCD Open Lab this week is to strengthen the company's commitment to much-needed scientific research into NCDs.
The third call for research proposals to address these growing challenges is open from November 7 2016 until January 12, 2017 and successful applicants will be awarded £ 100,000 for up to two years, along with scientific support from GSK.
GSK, which is a science-led global healthcare company that researches and develops a broad range of innovative product, is using the NCD open lap as a tool for researchers to delve deeper into NCD's.
According to a release in Accra, the Africa NCD Open Lab is part of a series of investments GSK is making across Sub-Saharan Africa.
"The Open Lab, launched in 2014, aims to work in partnership with African researchers and academic groups to conduct research into NCDs such as cancer, diabetes, cardiovascular disease and chronic respiratory diseases.
"NCDs were estimated to account for over one third, 42 per cent of total deaths in Ghana in 2014, and across the country the probability of dying at a young age from 30 and 70 years from an NCD is 27 per cent
"NCDs cause over half of all reported adult deaths in some African countries, suggesting that NCDs could become a leading cause of health issues, disability and premature death."
It is hoped that the vital research conducted by scientists across the continent would improve the understanding of NCDs, and inform best practice prevention and treatment strategies.
Marie-Jose Pokou, Regional Medical Director for GSK, West & Central Africa, said: "Whilst huge progress has been made in recent years to understand and combat infectious diseases, more work needs to be done to tackle the growing health concern presented by NCDs in Ghana and across Sub-Saharan Africa."
When an issue is better understood it could be more effectively tackled by collaborating with our research network across Africa through the Open Lab, Ghanaian scientists can work to vastly improve our understanding of NCDs in Ghana and beyond."
Dr Mike Strange, Vice President and Head of Africa NCD Open Lab, said: "GSK is committed to tackling the huge burden that NCDs place on patients, communities and health systems in Ghana and across sub-Saharan Africa.
"The Open Lab supports our efforts to address these challenges. I encourage scientists to consider applying for the funding and support that the programme offers and work to help us better understand NCDs across Africa."
Information on submitting a proposal could be found on the website http://www.gsk.com/en-gb/research/open-innovation/africa-ncd-open-lab