Govt to allocate more funds for research
Main page content
Source: https://www.businessghana.com/site/news/politics/142474/Govt-to-allocate-more-funds-for-research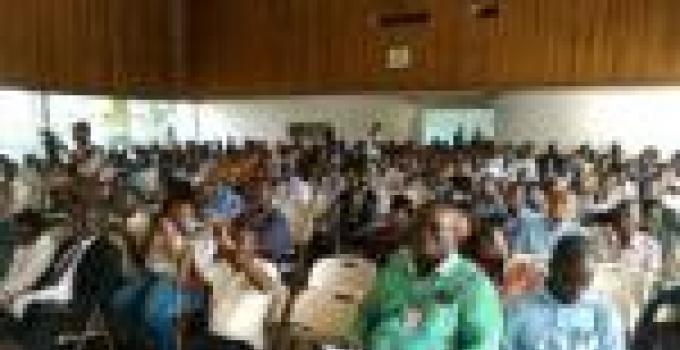 The government is to allocate more funds for research institutions in the country, to enable them function effectively, the Minister of Environment Science Technology and Innovation, Professor Frempong Boateng, has said.
He indicated that the research fund would be increased to one per cent of Gross Domestic Product (GDP) of the country.
Prof. Boateng said these when he met the staff and management of the Ghana Atomic Energy Commission (GAEC) in Accra, on Wednesday, to have first hand information on challenges facing the commission and to chart a way forward.
He bemoaned the situation where multinational organisations that fund research activities in Ghana, sell research findings to countries without Ghana benefiting.
Prof. Boateng said that government would empower research institutions to protect their findings.
He condemned the pollution of Ghana's water bodies, expressing the fear that the country might face potable water shortage, if steps were not taken to protect water bodies.
Prof. Boateng warned that the government would not spare those who will be caught polluting water bodies.
He urged the chiefs and assemblies to prevent encroachment on lands belonging to research institutions.
The minister said that the Space Science Centre would be inaugurated in May this year.
The Director-General of GAEC, Professor Benjamin J.B. Nyarko assured the Minister of his outfit's commitment to make his tenure a success