SECOND KNUST RESEARCH FUND (KREF) AWARDEES
Main page content
Source: OGR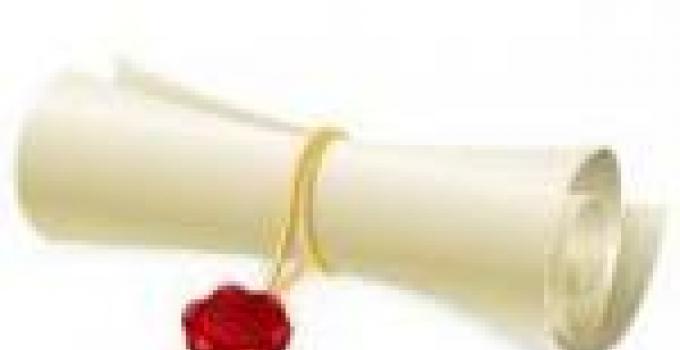 We are happy to announce the second awardees of the KReF. Fourteen were awarded out of a total of 39 proposals received. The breakdown of the proposals were as follows: College of Art and Built Environment (CABE) - 2, College of Agriculture and Natural Resources (CANR) - 3, College of Engineering (CoE) - 10, College of Health Sciences (CHS) – 9, College of Humanities and Social Sciences (CoHSS) – 7, College of Science (CoS) - 7 and University Hospital - 1.
We congratulate the award winners and thank all applicants for supporting the process.
The University community is hereby informed that the 3rd KReF Call for research proposals has been announced. For further details visit http://ogr.knust.edu./news/news-items/3rd-call-for-research-proposals-knust-research-fund-kref
No.
Title
Grant Type
Amount
PI
Department
College
1
Increasing productivity of Nile Tilapia (Oreochromisniloticus) in Earthen Aquaculture Ponds
Multi
GHC 30,020.00
Regina Edziyie
 Fisheries & Watershed Management
College of Agriculture and Natural Resources (CANR)
2
Farming practices reducing productivity: impact of egg storage on egg hatchability and broiler production and meat yield
Seed
GHC 10,000.00
Jacob Hamidu
Animal Science
College of Agriculture and Natural Resources (CANR)
3
Developing sustainable environmental sanitation through design for social innovation (5- star street project)
Multi
GHC 29,700.00
Edward Appiah
Communication Design
College of Art and Built Environment (CABE)
4
Geochemistry of some Voltaian Sedimentary Rocks: Constraints on Provenance
Seed
GHC 10,000.00
Godfrey Ghiri Amedjoe
Geological Engineering
College of Engineering (CoE)
5
Potential pollution of groundwater from improper automotive oil waste disposal
Seed
GHC 10,000.00
Emmanuel Kwame Appiah-Adjei
Geological Engineering
College of Engineering (CoE)
6
Maximizing The Efficient Use Of Electricity In Educational Institutions (2e Project)
Seed
GHC 9,970.00
Emmanuel Asuming Frimpong
Electrical and Electronic Engineering
College of Engineering (CoE)
7
Development and Field Testing of a fluoride removal filter system for drinking water production
Multi
GHC 30,000.00
Richard Boamah
Civil Engineering
College of Engineering (CoE)
8
The use of Procalcitonin as a surrogate biomarker of Sepsis in People with HIV/AIDS: A Case Study at Komfo Anokye teaching Hospital, Ghana
Seed
GHC 9,990.00
Francis Agyeman Yeboah
Molecular Medicine
College of Health Sciences (CoHS)
9
The physicochemical characterization of locally made shea butter and investigation into its potential use as a pharmaceutical excipient and/or drug delivery vehicle
Seed
GHC 9,800.00
Yaa Asantewaa Osei
Pharmaceutics
College of Health Sciences (CoHS)
10
Nurse-Led Mobile Phone Intervention To Promote Self-Management In Type 2 Diabetes
Seed
GHC 9,880.00
Ernest Asante
Nursing
College of Health Sciences (CoHS)
11
Planning for Family Business Succession:  A study of Retail Businesses in Adum, Kumasi
Seed
GHC 9,924.00
Kofi Osei Akuoko
Sociology and Social Work
College of Humanities and Social Sciences (CoHSS)
12
A socio-economic analysis of condom use among female sex workers in selected cities in Ghana:  Implications for public health policy
Seed
GHC 10,290.00
E. F. Oteng-Abayie
Economics
College of Humanities and Social Sciences (CoHSS)
13
In vitro anti-proliferative effects of fractions of Ficuspumila
Seed
GHC 10,000.00
Christopher Larbie
Bio Chemistry and Biotechnology
College of Science (CoS)
14
Investigation of some properties of copper-zinc-tin-sulphide Cu2ZnSnS4 (CZTS) and iron pyrite (FeS2) thin films synthesized by the chemical bath deposition and electrode position technique for photovoltaic applications
Seed
GHC 10,000.00
Francis Kofi Ampong
Physics
College of Science (CoS)