Smallholder farmers' empowerment programme launched
Main page content
Source: http://www.businessghana.com/site/news/general/142182/Smallholder-farmers%E2%80%99-empowerment-programme-launched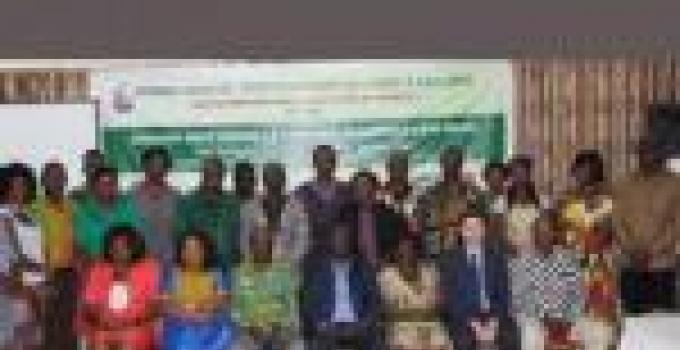 Ghana Learning Alliance (GH-NLA), a project aimed at promoting smallholder agricultural value chain actors, particularly women and youth has been launched in Accra."The GH-NLA would facilitate Sustainable Agricultural Intensification (SAI) research evidence used by decision makers for effective policy processes and investments and would enhance the wellbeing of poorer smallholder farmers in the country," Dr Naaminong Karbo, the Facilitator GH-NLA said.
He said the project was under five-year Sustainable Agricultural Intensification Research and Learning in Africa (SAIRLA) programme and would serve as a platform where learning, discussions and fora would be used to make agricultural better for people.
Giving the overview of the GH-NLA, Dr Victor Clottey, the Project Director, said, SAIRLA, which spans from 2015 to 2020 was funded by UKaid and managed by the University of Greenwich.He explained that SAIRLA focuses on assessing how SAI could be developed to support women, youth and the poorer smallholders in Africa to participate and benefit from agricultural development.
"The participating countries are Burkina Faso, Ethiopia, Ghana, Malawi, Tanzania and Zambia," he said. Dr Clottey said SAIRLA functioned through two processes; a competitive research call for grants, and facilitation of a SAIRLA Learning Alliance between research organisations and other stakeholders.
Mr Kwamena Arkorful, the Director, Animal Production Directorate, Ministry of Food and Agricultural, said in order to meet current and future food needs, there was an urgent need to use existing agricultural production resources efficiently.
He said Agriculture employed over 60 per cent of the Ghanaian population and contributed significantly to the nation's Gross Domestic Product. Mr Arkorful called for the sharing of SAI knowledge to facilitate social learning both locally and internationally for effective policy and investment environment.
"I believe that with the collective efforts of the GH-NLA team and all stakeholders the project will enhance access to evidence-based information and opportunity to engage researchers which appears to have eluded us for some time now," he said. He said: "For us at MoFA, these SAI initiatives will help us to contribute to achieve most of the Sustainable Development Goals particularly, No Poverty, Zero Hunger, Good Health and wellbeing, Gender Equality, Responsible Consumption and Production, and Climate Action by 2030."
   Mr Akorful appreciated the efforts of the SAIRLA programme so far saying "I extend my sincere gratitude to the donors and all individuals who made various contributions to this launch.
    "It is my hope that through effective commitment of all stakeholders including private sector, investors, policy makers, Non-governmental organisation's, Civil Society Organisation's, Fixed-Based Operators and most importantly the poorer smallholder women farmers and the youth, the implementation of this project will be successful," he said.
Dr Osmund Duodu Ansah-Asare, the Director of Council for Scientific and Industrial Research Water Research Institute, said he was particularly moved by the vision of the GH-NLA which Sought to enhance the wellbeing of smallholder agricultural value chain actors, particularly women and youth through effective policies and investments in line sustainable agricultural development.
He called for effective collaboration between all stakeholders and smallholder farmers and the youth for the project to be sustainable. He emphasised on change for the good of the project to be met as that would help to promote food security, income, improve livelihoods and environmental conditions of the youth.
He therefore charged the members of GH-NLA to begin full scale operation and make the goals of projects worthwhile.