Collaborative Research is the Way to Go
Main page content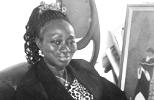 "Every research has a cutting edge. Therefore we need to loosen up, know where our areas interact and engage in more collaborative research".  Mrs. Vesta E. Adu-Gyamfi, a Senior Lecturer at the Faculty of Art, made these observations during an interview with the Office of Grants and Research (OGR).   She added that proper research administration that ensures effective harmonization of all research activities in the University will serve as the  way to promote the University's research enterprise. She opined that since research administrators have regular contacts with researchers they can help in identifying possible areas where researchers can collaborate and also assist them to engage in more productive research. She therefore believes that the establishment of the OGR is a step in the right direction.
Mrs. Adu-Gyamfi in collaboration with other colleagues has set up a research consortium at the Centre of Cultural Studies where researchers from diverse disciplines such as the science, engineering, social sciences and business are constantly engaged in research activities that are aimed at modernizing Art exhibitions. With several years of experience in the Art Industry and a number of exhibitions to her credit, she revealed that without a scientific touch, art exhibitions alone cannot bring out the desired impact. She therefore encouraged members in the Art industry to find more innovative ways of enhancing research by forming research teams which involves other academic disciplines.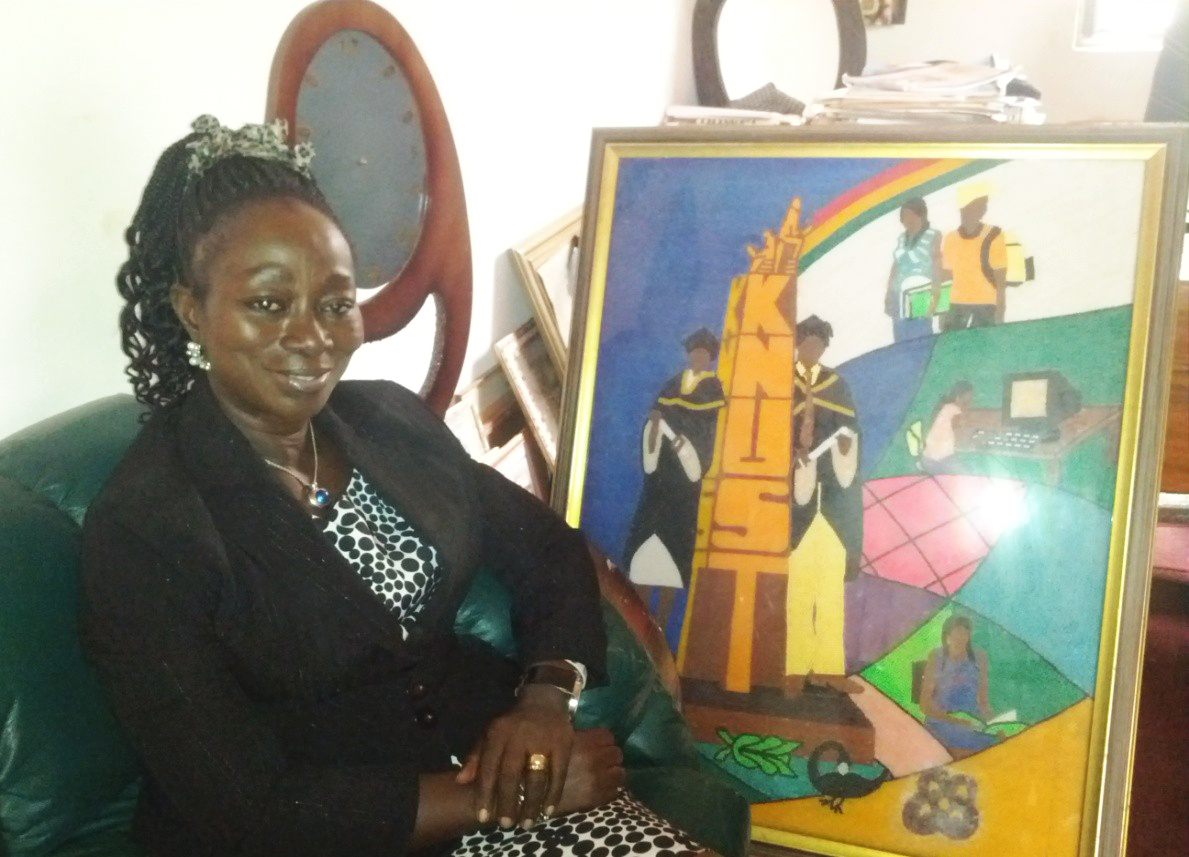 Mrs Adu-Gyamfi enrolled with Kumasi Girls Secondary School in 1971 and was the only female in her sixth form class at the Prempeh College of Education in Kumasi. She obtained her first degree in 1981 from the Kwame Nkrumah University of Science and Technology and an MFA in Ceramics from Rochester Institute of Technology in New York.  In 1996, she obtained a United Nation Scholarship for staff development program in Debouch, Holland after which she won an award to pursue further studies at Indiana University. During her studies abroad, she held several exhibitions which gained much recognition in Bromating and Rochester. Some of her works were shown in the movie theatres while others won prestigious awards and the pieces were sent to the Wallace Memorial Library of Rochester Institute of Technology.
Other two international exhibitions were held at The Afrikan Centrum Gallery and The Keramic Werk Centrum in s'Hertogenbosch, both in Holland. She also held another international exhibition in the USA at the Austin Harvard Gallery in Rochester. In spite of all the popularity and the experience gained through exhibitions of her work, Mrs Adu-Gyamfi returned to Ghana only to discover that her hopes of gaining promotions could only be achieved when her exhibitions are translated into research papers. Although this was challenging initially due to the nature of her academic training, she did not allow that to shatter her dreams. Therefore she began to do a write up on her exhibits which were further transformed into research publications. Some of her publications among the numerous include:
The Economic Importance of Transforming Utility of Pottery in Ghana through Integration of Veg-Tanned Leather, and Other Local Raw Materials; published by International Journal of Science and Technology. July, 2014.
The Architecture of Ceramic Vessel; published by International Journal of Innovative Research and Development. March, 2013.
Sanative Measures against Offensive Odour that Affect Indigenous Tanned Leathers in Ghana; published by Journal of Science and Technology (KNUST). April, 2013.